Ports & Ships Maritime News
4 June 2013
Author: Terry Hutson
Bringing you shipping, freight, trade and transport related news of interest for Africa since 2002
TODAY'S BULLETIN OF MARITIME NEWS
Click on headline to go direct to story – use the BACK key to return
SEND NEWS REPORTS AND PRESS RELEASES TO info@ports.co.za
ADVERTISING
Five good reasons why you should consider advertising on Ports & Ships online:
1] Competitive rates
2] Dedicated maritime readership
3] Now over 60,000 readers each month, 63,000 in May
4] About 240,000 pages are read every month
5] Advertisements are never taken down, they keep on working
6] What better way of build and sell a brand!
For a Rate Card please contact us at info@ports.co.za
News continues below...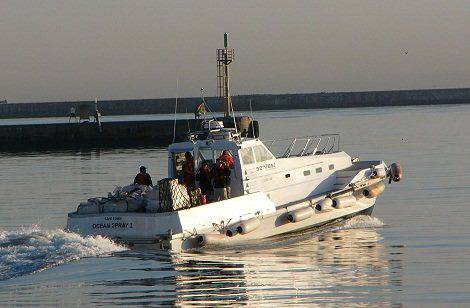 One of the Cape Town crew boats, OCEAN SPRAY 1 owned and operated by Servest, seen headingout of the harbour with a delivery of supplies and several new crew. Picture by Aad Noorland
News continues below…

SUEZ CANAL WILL REMAIN IN EGYPTIAN HANDS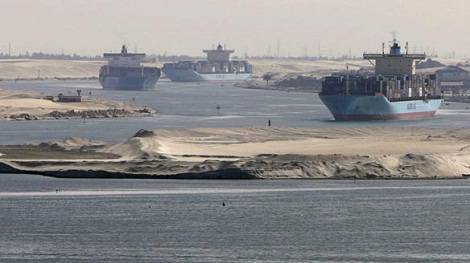 Egypt's Suez Canal won't fall into foreign hands, the head of the waterway's management has confirmed, amid worries of foreign involvement in an associated development project.
"I assure the Egyptian people that the Suez Canal will not be touched, sold or managed, except by the Egyptians," Admiral Mohab Mameesh, managing director of the Suez Canal Authority (SCA), told Al Arabiya.
Fears of losing the canal to foreign investors were behind recent protests, in which the Egyptian government faced criticism over plans to develop a logistical zone alongside the canal. Areas of proposed development include East Port Said, northwest of the Suez Gulf, the Ain Sokhna Port region, and the Technology Valley in Ismailia.
Some fear that foreign financial assistance could see the Egyptians lose control of the canal. But the Muslim Brotherhood leadership currently ruling Egypt strongly denied such accusations, reported the Egypt Independent. Protesters consisting of workers at Port Said's SCA and members of the province's syndicate of engineers stormed a conference in Port Said on Thursday to protest against the development project, Egyptian journalist Mohamed al-Halawany told Al Arabiya English last week.
Mameesh confirmed that the authority had its own regulations, and that its role in the Suez Canal Corridor development project – which he called a purely governmental one — is to attract large numbers of ships to use the waterway. The Corridor development project was intended to boost economic development in the North African country. But a lack of clarity and trust between authorities and the people is affecting the public's perception of the project, Hesham Noman, chairman of the Port Said Movement in the Suez Canal Authority said last Friday. "The demonstrators don't reject the project. They're worried about the ambiguity that surrounds it," he added.
The advisory team of the Corridor project recently submitted their resignation. Headed by the former prime minister Essam Sharaf, the team – which consisted of nine advisors – explained reasons behind the resignations in a statement quoted by the Daily News Egypt. The resignations were due to a "contradicting project that the government is currently implementing to that of the team's." "We found out that the government had proposed a legislative framework for the project that was improper for its execution, which will drive investors away from the area," Ali Bassiouni, a former advisory team member, told the paper.
It was said that the Suez Canal Corridor development project will generate $100 million in revenue, a figure Mameesh believes is not far-fetched, but speaking in a personal capacity. "We need to do the right calculations, or else we'll be dreaming too big," he said. Some allege that, before the revolution, the Suez Canal's revenues went directly to former president Hosni Mubarak. Mameesh refuted such allegations, saying that all the revenues were immediately delivered to the Central Bank, with a central accounting office in the authority monitoring the figures.
A controversy erupted in 2011 when an Iranian ship, loaded with arms, passed through the Suez Canal to get to Syria. Mameesh commented on the incident saying that it was not breaking any agreements or laws and had all the needed approvals. During Egypt's post-revolution transitional period, the authority stopped two Iranian ships from passing because they did not have an approval to go through the canal. A Tanzanian ship was suspected of carrying arms, but it was probed and did not have a single bullet on board, he added.
He explained that according to international law no ship can be stopped from passing through the canal if the source and destination of the arms it carried were known, and if the cargo on the ship matched the paper description. However, he said that since claiming office as chairman and managing director of SCA, he had not witnessed arms shipments going to Syria. The Authority generates around 32bn pounds annually to the state treasury, Mameesh said. Source - Al Arabiya
News continues below…

MONROVIA NEW WHARF OFFICIALLY OPENED – 9 MONTHS EARLY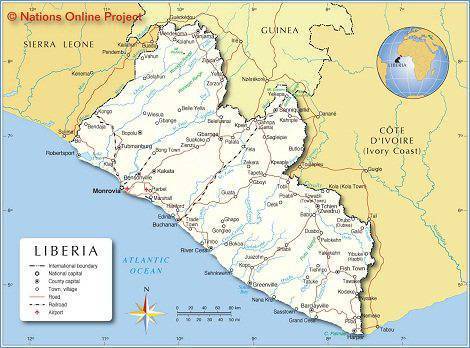 Liberia's President Ellen Johnson Sirleaf has officially opened the Monrovia Freeport's new 600-metre quay nine months early.
The ceremony was attended by prominent members of her administration as well as senior executives of APM Terminals.
"With hard work, determination and perseverance, I am proud to announce that the reconstruction of the wharf at the Freeport of Monrovia has been completed," President Sirleaf stated, noting that the quay was constructed to current industry standards the equal of any now operating around the world.
A 25-year agreement was signed in 2010, representing the first 100%-owned port concession for APM Terminals in Africa, which currently has interests in 11 port facilities in 10 African nations. APM Terminals is the largest terminal operator in Africa, outside of South Africa, with operations encompassing nine facilities in eight nations within the high-growth West African region, including West Africa's busiest container terminal at APM Terminals Apapa, Nigeria, which handled 618,000 TEUs in 2012.
A proposal for a new deep-water 1 million TEU annual capacity facility at Badagry, Nigeria is currently moving forward.
A three-year deadline for the completion of the new wharf was stipulated in the Monrovia concession agreement, which was concluded on the Build-Operate-Transfer model. "It was a tight three-year deadline, and we are very proud to stand here with this milestone met ahead of schedule so that we can move seamlessly into the next stages of the port modernisation project," said APM Terminals Head of Project Implementation Soren Jakobsen.
New infrastructure investments at the 17 hectare (42 acre) concession site will include roadway reconstruction, yard paving, new offices and gates and cargo handling technology to increase capacity and efficiency, and improve safety standards and performance. APM Terminals will invest approximately US$120 million over the 25-year concession term in improvements, equipment and training.
Equally important, the company will invest an additional US$ 25 million beyond what is required in the concession agreement to upgrade the container yard, buildings, gates and safety activities.
Among APM Terminal projects in Africa are:
Abidjan, Ivory Coast - New terminal project
Apapa, Nigeria - Upgrade of terminal
Pointe-Noire, Congo - New terminal being built
Luanda, Angola - Expansion of terminal
Monrovia, Liberia - Project completed
News continues below...

TRANSNET AND MAPUTO PORTS SIGN MoU

Maputo container terminal – is perfectly placed to handle any overflow from Durban

Transnet National Ports Authority (TNPA) and Maputo Ports Development Company (MPDC) yesterday signed a Memorandum of Understanding (MoU) that aims at paving the way for closer co-operation between the two port authorities.

"The MoU opens up collaboration on matters of common interest in areas of infrastructure development, engineering, training and marine services. Contrary to popular belief TNPA and the MPDC are not competitors and the agreement will open up opportunities for a closer working relationship and sharing of knowledge," said TNPA's Chief Executive Tau Morwe.

"I am ecstatic about the signing of the MoU today which, through co-operation has the intention of fostering competitiveness and growth and the realisation of the MPDC's vision of propelling the region forward," said Osorio Lucas, MPDC Chief Executive.

"It is an important step toward fostering greater intra-regional co-operation which is a key priority of the Southern African Development Community (SADC) and the Common Market of Eastern and Southern Africa (Comesa)," Lucas said.

Transnet says that regional integration is in line with its Market Demand Strategy that calls for a review of the state owned entity's role in the development of the North-South logistics corridor.

"We believe that in a spirit of co-operation we can be exponentially more efficient and play a key role in lifting intra-regional trade within the SADC region from its current level of 12%," said Morwe. "What we can achieve remains to be seen, but we should aspire to achieve the figures of other leading regional economic communities such as those of Asia and Europe where intra-regional trade is in the region of 60%," he said. The signing of the MoU is the formalisation of discussions that have been developed through extensive bilateral talks and visits over an extended period of time.

Other areas of collaboration include assistance with the unbundling of the MPDC into Port Authority and Port Operations, the transition of cargo from road to rail, and nautical matters.

"In reality it means that the MPDC can access the capacity and expertise of TNPA at a lower cost than that of European or Eastern ports. For example the TNPA dredging services are ready to provide maintenance and capital dredging of the Port of Maputo. The Maritime School of Excellence, a leader in marine training on the continent, is available for technical and maritime training as is our port planning and engineering expertise and Safety, Health and Quality (SHEQ) expertise," said Morwe.

It also means that TNPA can access the expertise of the MPDC which it can apply to its ports. An example is that of ore dust control at the Port of Maputo which TNPA is looking to implement at the Port of Saldanha.

News continues below…

THIRD QUANTUM-CLASS CRUISE SHIP FOR ROYAL CARIBBEAN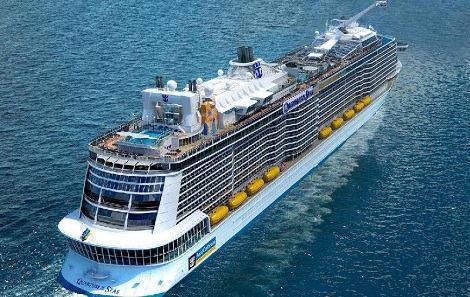 A view of what the Quantum of the Seas is going to look like

Royal Caribbean Cruises Ltd has confirmed an order with German shipbuilder, Meyer Werft to build a third Quantum-class cruise ship for delivery in 2016.

The price and terms of the new ship are similar to those of RCCL's two Quantum-class ships ordered earlier. The 4,180-passenger ship will become a sister vessel to Quantum of the Seas, which is due to be launched in November 2014, and Anthem of the Seas which launches in the northern hemisphere spring of 2015.

To top that off, RCCL has a third Oasis of the Seas-class ship due for delivery in mid-2016, a giant 5,400-passenger ship of 225,000 gross tons.

RCCL revealed details about Quantum of the Seas about a month ago. This included all the unique features that one expects from each new super cruise ship as it comes off the drawing board. In this case it includes a simulated skydiving experience, mounted capsule that carries passengers hundreds of feet in the air, a circus school, bumper cars, studio staterooms for solo travellers and 'virtual balconies' for inside rooms.

"We are encouraged by the very positive response we received from travel agents and consumers when we first announced some of the unprecedented offerings on Quantum class last month," said Adam Goldstein, RCCL's president and CEO. "The Quantum class will offer vacationers more unexpected activities in the most extraordinary spaces, and a third ship will offer even more opportunities for vacationers to experience Quantum cruising."

The third Quantum-class ship remains unnamed at this stage.

SA AND JAPAN MEET TO STUDY JOINT ECONOMIC COOPERATION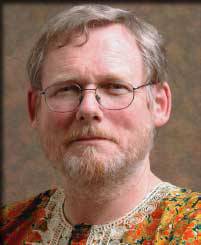 Rob Davies, South African minister of trade & industry

Pretoria - Trade and Industry (dti) Minister Rob Davies and Japanese Minister of Economy, Trade and Industry Toshimitsu Motegi have met to discuss the results of a joint study on economic cooperation.

The proposal for a joint study was endorsed by the two ministries during a bilateral meeting that took place in Tokyo, Japan last June.

"This followed a mutual recognition that economic relationships could be deepened if both countries were to focus their cooperation in selected sectors wherein the potential for mutually beneficial outcomes existed," dti spokesperson Sidwell Medupe said on Sunday.

The study was concluded in May this year. It was undertaken by Mitsubishi Research Institute, HUDA Consulting and Mthenthe Research and Consulting Services.

The reports of the study highlighted certain areas of joint cooperation with a particular focus on sectors like auto components, mineral beneficiation and agro processing to foster further economic activities for increased trade between South Africa and Japan.

Among the measures identified in support of the identified sectors include technology and skills transfer, competitiveness improvement programmes, cooperation in downstream value addition and secondary processing of mineral resources, as well as increased trade and investment particularly in the identified agro processed products.

The two ministers welcomed the study as an important tool to give focused attention to the bilateral relationship and a valuable step in strengthening trade ties between the two countries.

They acknowledged that government in partnership with private sector has an important role to play in promoting a mutually beneficial and robust trade and investment relationship.

They further directed officials to consolidate the recommendations emanating from the reports and develop a joint work programme to implement the recommendations in this regard.

Japan is an important export destination for South Africa. It is the third largest export destination for South Africa as well as an important traditional trading partner. Source - SAnews.gov.za

WEAK RAND WORKS IN FAVOUR OF SA FRUIT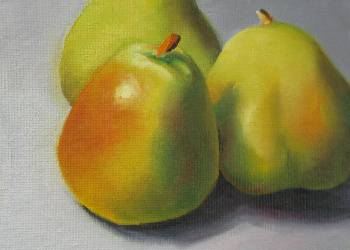 Low fruit availability and a weak rand are working in favor of South African apples and pears, as European importers look to fill grocery store shelves, reports FreshFruitPortal.
Hortgro product manager Jacques du Preez explained that low carry-over from Northern Hemisphere crops sparked early interest in the South African offering and may even contribute to a record year of 15.5 million cartons for pear exports.
"UK apples are up and for UK pears, exports are up almost 40% to date. Also in continental Europe, pears are up 34% and apples are up almost 50%. You can see there's a big pull toward those markets," du Preez said.
Both apple and pear exports are up 15% to date on the previous season, he added.
Weather has also played a positive role in the season, with growers avoiding the typical summer heat and wind damage.
"Going back a while, we had a good winter last year with enough cold units, enough rain. Then during the spring and summer time we didn't have any real weather or climatic conditions that were detrimental to the crops," he said.
"Normally we have heat waves during January and February and wind damage. This year that was minimal. The conditions were close to perfect."
du Preez said the group has its fingers crossed for an opening into China.
"We've been busy with talks with China for 10 years, so we're getting to the final part of it. It will not be too long anymore," du Preez said.
"We were hoping for April, May already but you never know. We're really pushing and hoping for the end of the year."
Once China gives its approval, the product manager said South African producers are ready to jump on the opportunity.
"We have preregistered all of our orchards and farms that are planning or want to export to China. So from our side, we're really just waiting for them to give us the go ahead and we'll start exporting to them," he said.
PICS OF THE DAY – ZONDA and OXL AVENIR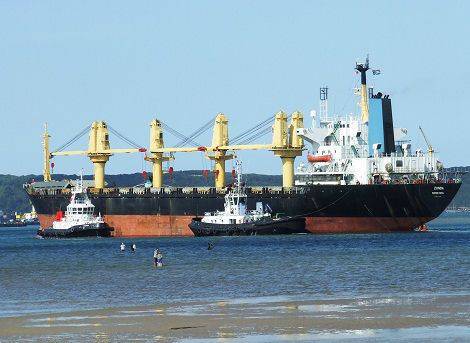 The general cargo ship ZONDA (26,320-dwt, built 1983) seen sailing from Durban's Maydon Wharf area in May 2010. The ship was subsequently sold to British owners and renamed DEAL CASTLE but has since been broken up. Picture by Terry Hutson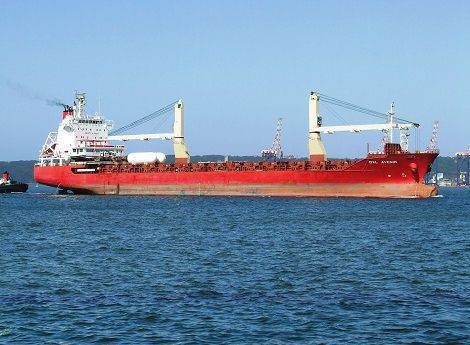 On that same day another general cargo ship, OXL AVENIR (12,578-dwt, built 2005) entered port heading for Maydon Wharf carrying a few trucks but in an otherwise generally empty state. Today the ship is renamed ICL SILVER LINING and operates for an Australian concern. Picture by Terry Hutson
Don't forget to send us your news and press releases for inclusion in the News Bulletins. Shipping related pictures submitted by readers are always welcome – please email to info@ports.co.za
Did you know that Ports & Ships lists ship movements for all southern African ports between Walvis Bay on the West Coast and Mombasa on the East Coast?
TABLE BAY UNDERWAY SHIPPING
SHIP PHOTOGRAPHERS
Colour photographs and slides for sale of a variety of ships.

Thousands of items listed featuring famous passenger liners of the past to cruise ships of today, freighters, container vessels, tankers, bulkers, naval and research vessels.
P O BOX 809, CAPE TOWN, 8000, SOUTH AFRICA
snai@worldonline.co.za
http://home.worldonline.co.za/~snai
South Africa's most comprehensive Directory of Maritime Services is now listed on this site. Please check if your company is included. To sign up for a free listing contact info@ports.co.za or register online
Looking for help? Try our MARITIME SERVICES DIRECTORY CLICK HERE