Ports & Ships Maritime News
23 May, 2011
Author: Terry Hutson
Improve your branding with your banner on this site and tap into our large readership - contact info@ports.co.za
TODAY'S BULLETIN OF MARITIME NEWS
Click on headline to go direct to story – use the BACK key to return
SEND NEWS REPORTS AND PRESS RELEASES TO info@ports.co.za
Looking for help? Try our MARITIME SERVICES DIRECTORY CLICK HERE
FIRST VIEW – BELO ORIENTE
The Indian-owned general cargo ship BELO ORIENTE (23,124-gt, built 1987) which is in service with Gearbulk, moves up the Esplanade Channel while presenting some nice reflections in the pools of water on the tidal sandbank. Picture by Trevor Jones
News continues below...

SHIPPING NEWS – SAECS REEFER SERVICE RETURNS

Safmarine Benguela. Picture by SR Smera
SAECS seasonal Reefer Express (REX) service, first launched three years ago to provide extra capacity during the South African peak fruit season, is back for the 2011 season.
Sailings for this year's REX service - which operates between South Africa and Europe - will commence on Saturday, 28 May 2011 with a port rotation of Port Elizabeth – Cape Town – Tilbury – Rotterdam – Port Elizabeth. A call at Lisbon is subject to inducement on the northbound leg.
Safmarine's South Africa-Europe trade manager Ian Fairlie said there will be increased capacity this year.
"Plug capacity on the six vessels which will be deployed has been adjusted in line with the anticipated increased seasonal demand," he said. "The increase in the number of plugs is particularly good news for South African exporters and European importers of Cape citrus and pomme fruit, who will also benefit from the two sailings per week frequency and the REX's direct link between the Cape ports and Tilbury/Rotterdam."
The service is also available to shippers of dry cargo.

Maersk raises Asia – West Africa rates
Maersk Line intends increasing its rates between Asia and West Africa by US$ 150 per TEU as from 15 June 2011.
The increase will affect all shipments to the following countries across the wider West Africa - Angola, Benin, Burkina Faso, Cameroon, Cape Verde Island, Central African Republic, Chad, Congo, Democratic Republic of Congo, Equatorial Guinea, Gabon, Gambia, Ghana, Guinea, Guinea-Bissau, Ivory Coast, Liberia, Mali, Mauritania, Niger, Nigeria, Sao Tome and Principe, Senegal, Sierra Leone, Togo and Western Sahara.

MSC raises rates on Cheetah service between Asia and South Africa

MSC Rania at Durban. Picture by Clinton Wyness
Mediterranean Shipping Company (MSC) has announced an increase in rates for its Asia – South Africa service, known as the Cheetah Service, effective from 15 June 2011.
The increase has been set at $ 250 per TEU. Earlier in May CMA CGM joined this service as a slot buyer.

Evergreen buys ten new 8,000-TEU ships
Taiwanese container carrier Evergreen signed contracts on Friday for 10 additional 8,000-TEU container ships with China Shipbuilding Corp. These are referred to as Evergreen's 'L' ships, and follow an order of last year for 20 of the same class placed with South Korea's Samsung Heavy Industries Co.
The ships will feature fuel-saving and environmental features similar to those on other Evergreen newbuilds in recent years. These include enviro-friendly materials to prevent marine pollution and will meet 'green passport' requirements when the time comes to recycle the ships. They have been designed with enlarged marine gas oil tanks to cater to sailing in emission control areas and have the ability to use shore-based electricity when in port. – source American Shipper

Heavy fine for Mitsui OSK Line (MOL)

MOL Wellington at Lyttelton, NZ. Picture by Alan Calvert
Mitsui OSK Line (MOL) has paid a US$ 1.2 million fine in civil penalties to the US Federal Maritime Commission, for violating numerous provisions of the American Shipping Act.
These included 1) Mis-description of commodities; (2) Unlawful equipment substitution; (3) Providing transportation services to and entering into service contracts with unlicensed, untariffed, and unbonded ocean transportation intermediaries; (4) Permitting use of service contracts by persons who were not parties to those contracts; and (5) Providing transportation that was not in accordance with the rates and charges set forth in MOL's published tariffs.
It was alleged that the violations occurred over a period of several years and involved a large number of service contracts. MOL assisted with the enquiry and reached a compromise agreement with the Commission without having to admit to violating the Act or the Commission's regulations.
News continues below…

SADC REVEALS US$ 100 BN INFRASTRUCTURE PLAN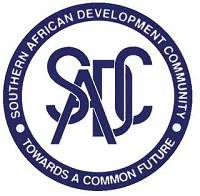 With Africa being touted as the 'new frontier' for infrastructure development, The Southern African Development Community (SADC) secretariat has started developing an 'infrastructure development master plan', reports Engineering News.
In addition to the massive infrastructure projects already being implemented across the region, SADC's development plan will deal with an estimated $ 100 billion deficit in the region's roads, railways, ports and inland waterways, power, communication and water infrastructure.
Prompted by a recent World Bank-initiated study that estimated Africa's yearly infrastructure deficit at $ 91-billion, while the yearly "infrastructure gap" stood at $ 31- billion, the region's Finance and Economic Planning Ministers also agreed to proceed with a workshop in March to strategise the development of a new SADC fund to support the direct financing of infrastructure projects in the territory.
Public Private Partnerships (PPP) are now widely recognised as a vehicle to assist governments close material, financial, managerial and technical gaps, while supporting further regional infrastructure integration. SADC's Deputy Executive Secretary for regional integration João Caholo recognises this by stating that the plan – the finalisation of which was accelerated following the inaugural meeting of SADC's infrastructure Ministers in Zimbabwe last year – would seek to leverage private sector funding and partnerships to alleviate public financing constraints. The new 'Finance and Investment' partnership model in line with SADC's protocol calls for greater economic policy convergence and regulatory harmonisation to remove restrictions to greater economic integration.
The same ministers from the Ministry of Finance and Economic Development in Uganda, the Ministry of Finance in Kenya, the Ministry of Finance and Economic Planning in Ghana as well as from the PPP Unit at Department of National Treasury in South Africa will attend PPP Investment Summit in June to discuss and debate successful strategies and models for structuring and financing PPPs across Africa.
The Johannesburg based summit facilitates discussions on leveraging PPP opportunities and highlights the vision for infrastructure growth as one of the most important drivers to ensure service delivery goals are achieved. The programme can be found on www.pppinvestmentsafrica.com and includes PPP thought leaders from NEPAD Planning and Coordinating Agency, African Development Bank, Development Bank of Southern Africa sharing their insights into priority projects in Uganda, Kenya, South Africa and Ghana, while key financiers and advisors will provide first-hand feedback of what investors are saying about infrastructure partnerships.
For information about PPP Investment Summit taking place 27 - 30 June 2011 in Johannesburg, Sandton, South Africa please visit www.pppinvestmentsafrica.com or alternatively please contact: Katia Andrejev, Marketing Manager, IQPC at katia.andrejev@iqpc.com or call; +9714 446 2748
News continues below...

LOOKING EAST – WALVIS BAY CORRIDOR OFFERS SHORTEST ROUTE INTO S.AFRICA
The Walvis Bay Corridor Group (WBCG) recently embarked upon a business visit to Brazil to promote the Walvis Bay Corridors, through the Port of Walvis Bay, as the preferred trade route between South America and southern Africa and to attract Brazilian exporting companies to establish Walvis Bay as a distribution hub for southern Africa.
The trade visit included attending the 17th Intermodal South America trade fair in Sao Paulo, Brazil with emphasis on international trade, logistics, transport and cargo handling.
More than 25 countries participated at this event and the WBCG established links with many transport and logistics companies, not only based in South America, but also other parts of the world. Company visits and individual meetings to shipping lines and transport operators were also embarked upon following the trade fair, focusing on key areas such as business development and transport facilitation. The WBCG also made a presentation to business people in the Southern Province of Brazil, Port Alegro, to create awareness on Walvis Bay as an alternative trade route to Southern Africa.
Namibia, through Walvis Bay offers the shortest trade route between SADC and South America and therefore it provides significant opportunity for current and future trade between SADC and Brazil as well as other countries in South America.
It takes a ship about seven days sailing time between Santos, which is the main port in Brazil up to Walvis Bay and therefore offers a considerable benefit to importers and exporters between Brazil and Southern Africa. Various commodities such as frozen chicken, meat, equipment, furniture and other consumables are currently being imported for Angola, Botswana, Zambia, Zimbabwe and the Democratic Republic of the Congo.
With the addition of South Africa to the BRICS economic block, it also provide an economic opportunity to Namibia to serve as an alternative gateway for the Gauteng Province in South Africa due to the shorter trade route that it offer to importers and exporters between Southern Africa and Brazil.
News continues below…

PIRACY: SAS AMATOLA PASSES THROUGH DURBAN FOR THE MOZAMBIQUE CHANNEL
The South African Navy frigate SAS AMATOLA (F145) called at Durban late last week and is believed to be en route for Pemba where the ship will be deployed on anti-piracy patrols in the northern entrance to the Mozambique Channel.
Earlier, SAS MENDI (F148) returned from a three month anti-piracy patrol duty based at Pemba in northern Mozambique. She was supported by a C47 maritime reconnaissance aircraft of the South African Air Force, operating from the Pemba Airport near the port town. SAS Amatola's departure from Simon's Town is reported to have been delayed because of logistical problems involving the SAAF Super Lynx helicopter which is carried on board the frigate.

Daar kom die Alabama… Maersk Alabama attacked again

Maersk Alabama returns to Mombasa after her April 2009 escape
The American freighter MAERSK ALABAMA appears to have become something of a magnet for Somali pirates, who attacked the ship once again this past week.
Maersk Alabama, which is frequently deployed to move food aid cargo into the region, and is therefore in the area more than many other ships, came under a highly publicised attack in April 2009 when US snipers shot and killed three pirates holding the ship's master as hostage in the ship's lifeboat. Another pirate was taken into custody and later for trial in the US.
Since then the ship has come under attack on several other occasions, one being last week while sailing within the international transit corridor which is patrolled by ships of the international navies. Maersk Alabama was en route from Salalah to Jeddah in Saudi Arabia at the time.
Five pirates in a small open boat approached the ship but made their escape when armed guards on the Alabama fired warning shots in their direction. No shots were fired at the merchant ship.

US warship has to assist pirates
Shortly after a group of Somali pirates had been freed, 'for want of evidence', a US warship had to go to their aid because the skiff they were in was unseaworthy.
The pirates are suspected of having attacked the MSC AYALA on Monday last week, 16 May, but as all MSC ships carry armed guards they met with resistance and were beaten off. The pirates returned to their mother ship dhow, which had been seized four days earlier and this is when the destroyer USS BAINBRIDGE happened along. From all accounts the Americans retook the dhow but only after the pirates agreed to leave in their skiff, the same one that had been used to attack the MSC ship. This was agreed and when the pirates moved off observers in the US destroyer noted that the skiff appeared unseaworthy. As a result the pirates had to be 'rescued' by the American ship and will probably be given a free ride home.
News continues below…

NEW CHIEF AT PORT SUDAN
The government of Sudan has appointed Mr. Jalal Eldin Shilia as the new General Manager of Sea Ports Corporation (SPC), the Sudan port authority.
He takes over from Mr Ibrahim Al Amin Ahmed, who initiated recent port developments that boosted cargo handling capacity.
Shilia, 63, has over 25 years of continuous international service with SPC where he has served in various capacities including as Head of Marine Transport Data Bank, a division established in 2000.
Initially he was Director General for the Department of Planning and Research. He gave part time lectures in various higher learning institutions including Port Sudan University, Port Sudan National College and Osman Digna National College.
At one time, Mr Shilia served as the Commissioner of Halayib Province on the border between Sudan and Egypt. He has presented papers at several workshops, seminars and conferences in Africa, Europe and Asia. - source PMAESA Newsletter
News continues below…

PICS OF THE DAY – MAERSK DANBURY
The Maersk Line container ship MAERSK DANBURY (54,271-gt, built 2005) in Cape Town harbour this past week. Pictures by Ian Shiffman
Don't forget to send us your news and press releases for inclusion in the News Bulletins. Shipping related pictures submitted by readers are always welcome – please email to info@ports.co.za
Did you know that Ports & Ships lists ship movements for all southern African ports between Walvis Bay on the West Coast and Mombasa on the East Coast?
TABLE BAY UNDERWAY SHIPPING
SHIP PHOTOGRAPHERS
Colour photographs and slides for sale of a variety of ships.

Thousands of items listed featuring famous passenger liners of the past to cruise ships of today, freighters, container vessels, tankers, bulkers, naval and research vessels.
P O BOX 809, CAPE TOWN, 8000, SOUTH AFRICA
snai@worldonline.co.za
http://home.worldonline.co.za/~snai
South Africa's most comprehensive Directory of Maritime Services is now listed on this site. Please check if your company is included. To sign up for a free listing contact info@ports.co.za or register online
Bringing you shipping, freight, trade and transport related news of interest for Africa since 2002